FRAUFELD VOL.3 RECORDING SESSIONS
16.4.2021
Viola Hammer: Klavier
Viola Falb & Elisabeth Harnik : Saxofon & Klavier 
Caroline Mayrhofer & Tiziana Bertoncini : Blockflöten & Violine 
Veronika Mayer & Gobi Drab : Elektronik & Blockflöten
Ursula Reicher & Thomas Gieferl : Klavier, Stimme & Schlagzeug 
23.4.2021
Helene Glüxam : Kontrabass
Sophie Hassfurther & Yvonne Zehner : Saxofon & Gitarre
Rojin Sharafi & Golnar Shayar : Elektronik & Stimme 
Aleksandra Bajde & Isabella Forciniti : Stimme & Elektronik 
Juun & Lale Rodgarkia-Dara: piano guts & Elektronik 
Christina Bauer: Technische Leitung 
Fraufeld Vol.3 in the making // april 2021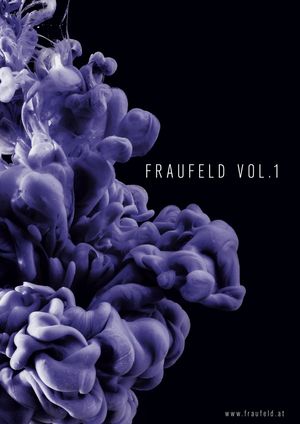 FRAUFELD is a project that includes the development of an album series, presenting the music of women who deal with contemporary forms of composition and improvisation. 
The aim is to make the large number and variety of female musicians working in this wide field visible for the broad public, for promoters and the media as well as for established and prospective musicians. 
Acting together in order to strengthen everybody's individual path is fundamental concern of FRAUFELD.
FRAUFELD was initiated by pianist Verena Zeiner and flutist Sara Zlanabitnig. It emerged 2016 as part of the musicians' platform FREIFELD and its label Freifeld Tontraeger, founded in 2011 by drummer and producer Alexander Yannilos and pianist Georg Vogel. 
FRAUFELD is being considered as a long-term project. The series will be extended periodically. In order to ensure the widest possible perspective and to involve as many musicians as possible, there will be alternating curators for each additional album.